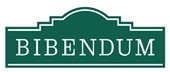 As an On-Trade wine specialist, Bibendum Ireland work with a wide range of customers, from Michelin-starred restaurants to hotels and pub groups. We shake up the sustainable status-quo, partnering with mindful producers, while pursuing a positive impact on the planet and our communities. We work with over 280 of the world's most talented winemakers, and in addition to our core range, we also offer an ever-evolving selection of fine wines from across the globe.
About The Role
The Bibendum Ireland Key Account Manager On Trade will be directly responsible for:
Working remotely, ideally Leinster based, but with frequent travelling throughout ROI, this position is key to the development of our On Trade wine business.
You will have the ability to present wines to knowledgeable customers assessing their requirements and delivering commercial success both for your customer and Bibendum Ireland.
As a member of the Wine Team, contribute to the development of Bibendum Ireland commercial sales strategy to maintain and develop on-trade driven opportunities and increase profitability for our wide portfolio.
A field based, customer facing role, supporting the sales team with key account conversations.
Manage the development of key on trade outlets to enhance product recognition, optimise sales opportunities and negotiate key account deals.
Work closely with the Bulmers On Trade sales team, Bulmers Key Account Manager and our Specialist Business Development Managers in order to optimise our sales and share performance.
Maintain a strong awareness and understanding of wine and wider licensed trade market to ensure business plans and practices adequately reflect market and consumer changes and anticipate any potential risks and opportunities.
Identify sales volume/value growth opportunities through the analysis of customer and market performance information/data.
About you
You'll need a full Driving License with a demonstrable passion and attitude for sales.
Minimum of 3 years business experience working within the licensed trade is essential with at least a Level 2 WSET qualification
Successful track record of:
Managing key accounts
Driving and delivering leading edge performance
Developing viable and commercial sales opportunities
High level knowledge of:
the licensed trade, on-trade market structures and competition
best practice key account management tools and techniques
You will have experience in supporting on trade sales teams with your expertise in wine knowledge, representing a leading portfolio of internationally recognised wines from around the globe.
You will have experience in hosting wine tasting nights both at customer account level and trade events.
Be fully experienced in using Microsoft Office systems - Excel, Powerpoint for key account presentations.
In return we offer a competitive basic salary with a clear and achievable bi-annual bonus. In addition, you will receive a fully expensed company car, pension, laptop and mobile phone.
Sound interesting?
Send us a CV that demonstrates your skills, and we'll come back to you ASAP!
About Us
Operating through the Matthew Clark, Bibendum, Tennent's and Bulmers Ireland brands, the Group has a market leading range, scale and reach including an intimate understanding of the markets it serves.
Together we grow, brew, manufacture, market, and deliver some of the world's favourite drinks. From grass to glass, and everything in between. C&C Group plc is a premium drinks company which owns, manufactures, markets, and distributes a unique portfolio of beer and cider brands in its home markets and across the globe.
C&C Group's portfolio of owned/exclusive brands include: Bulmers, the leading Irish cider brand; Tennent's, the leading Scottish beer brand; Magners the premium international cider brand; as well as a range of fast-growing, premium and craft ciders and beers, such as Heverlee, Menabrea, Five Lamps and Orchard Pig.
We seek to champion and embed sustainability in everything that we do at C&C. While delivering joy to customers, we always shine a light on people and the planet. We have a clear ESG vision delivering to a better world. We respect, support, and develop all our people to be their best, with a focus on results by creating a culture of winning together.
We also recognize that people come with a wealth of experience and talent beyond just the technical requirements of a job. If your experience is close to what you see listed here, please still consider applying. Diversity of experience and skills combined with passion is a key to delivering on our mission. Therefore, we encourage people from all backgrounds to apply. Please let us know if you require accommodations during the interview process.
C&C Group (and inclusive companies) do not accept unsolicited CVs from recruiters or employment agencies in response to any of our roles. For help, please contact our Talent Acquisition Team at careers@candcgroup.com. All applications need to come through the candidate portal https://careers.candcgroupplc.com/vacancies/