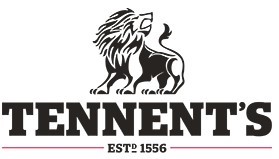 The iconic Wellpark Brewery has stood in the heart of Glasgow for over 450 years and is the home of Tennent's Direct. We are Scotland's leading brewer-led distributor, supplying venues with all their drinks needs, from fine wine to draught beer and everything in between. Built on a culture of trust, we are committed to doing what's best for our customers, our people and our world and we're proud to say that our team know the Scottish hospitality industry better than anyone. With unique insights and experience, we help shape what the nation is drinking.
So what's involved?
We've got an opportunity for a Key Account Manager to support our West coast sales team within the on trade sector. You'll be responsible for managing key accounts and relationships within the region to grow our business range/ offering with these clients - giving you an unparalleled opportunity to develop a fantastic range of brands that all consumers enjoy.
This will include tasks such as:
Develop the account base - managing complex commercial relationships within a defined portfolio of multiple retailers, key wholesalers, regional brewing customers and hospitality groups
Promote and sell both core & portfolio products to improve distribution, rate of sale and profit through professional sales techniques (such as brand knowledge, portfolio selling, profit awareness, category insight information, etc) whilst establishing long term customer relationships
Drive volume and distribution growth while achieving retention targets, particularly for C&C Group 'core' brands
Develop & implement account plans with each Key Account customer to support our own business strategy while taking into account the broader commercial context in which the customer operates in to ensure the best approach is taken for each customer
Manage the broader commercial relationship with customers including loan finance, credit terms, technical service asset management, wholesale policy, grey market policy and regional brewer trading policy
Grow the availability & visibility of our core and portfolio range in indirect supplied outlets across the sales region through the development and implementation of joint business plans, linking with BDM's on opportunities as required
Activate brand platforms and promotional activity through both retail key account groups and wholesaler supplied indirect outlets
Effectively complete required reporting & administration
Find solutions to customer issues without compromising business objectives
Aim to improve customer offering POS materials, brand investment support, trade events and promotional activity, linking with customer marketing on brand activation activity
What you'll need:
Our sales team are looking to add a Key Account Manager with significant account management experience in an FMCG sales role, preferably accumulated within the on trade space. Given the region you will be covering, a full driving license is required.
Key to success will be your ability to build and develop strong working relationships - both with internal teams (sales, marketing, finance, accounts, etc) and external customers/ clients from a range of environments. Your highly developed communication & negotiation skills, which you will have gained through practical experience, mean you will be able to engage with all stakeholders to achieve the best outcome for all involved.
A collaborative approach will help you find solutions and achieve results within the region, so ideally you will have a proven background of achieving sales targets within the same or a similar environment.
We're looking for someone who can demonstrate commercial expertise and the ability to analyse numerical and analytical data for the best approach/ outcome.
You will be required to be proficient using MS Office programs (including Excel for reporting) and CRM's.
About Us
Operating through the Matthew Clark, Bibendum, Tennent's and Bulmers Ireland brands, the Group has a market leading range, scale and reach including an intimate understanding of the markets it serves.
From grass to glass, and everything in between, we grow, brew, manufacture, market, and deliver some of the world's favourite drinks. C&C Group's portfolio of owned/exclusive brands include: Bulmers, the leading Irish cider brand; Tennent's, the leading Scottish beer brand; Magners the premium international cider brand; as well as a range of fast-growing, premium and craft ciders and beers, such as Heverlee, Menabrea, Five Lamps and Orchard Pig.
We seek to champion and embed sustainability in everything that we do at C&C. While delivering joy to customers, we always shine a light on people and the planet. We have a clear ESG vision delivering to a better world. We respect, support, and develop all our people to be their best, with a focus on results by creating a culture of winning together.
We also recognize that people come with a wealth of experience and talent beyond just the technical requirements of a job. If your experience is close to what you see listed here, please still consider applying. Diversity of experience and skills combined with passion is a key to delivering on our mission. Therefore, we encourage people from all backgrounds to apply. Please let us know if you require accommodations during the interview process.
C&C Group (and inclusive companies) do not accept unsolicited CVs from recruiters or employment agencies in response to any of our roles. For help, please contact our Talent Acquisition Team at careers@candcgroup.com. All applications need to come through the candidate portal https://careers.candcgroupplc.com/vacancies/