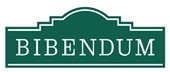 Bibendum is looking for a Business Development Director to come and join the team! You'll be managing and growing the profitability of key group accounts while working as part of a team to deliver a multi-layered, consultative approach.
Bibendum has stood at the forefront of the wine industry for over 40 years, and we continue to lead the way today. We're the UK's leading premium wine specialist, inspiring our customers to discover the world's most exciting, authentic and mindful winemakers. As an On-Trade specialist, we work with a huge range of customers, from Michelin-starred restaurants to cocktail bars and pub groups. We shake up the sustainable status-quo, partnering with mindful producers, while pursuing a positive impact on the planet and our communities. We work with over 280 of the world's most talented winemakers, and in addition to our core range, we also offer an ever-evolving selection of fine wines from across the globe.
About the Role
The key function of this pivotal role in our Leadership team is to manage and grow sales and margin across a core group of key accounts while working as part of a team to deliver a multi-layered and strategic approach.
You will manage and grow sales and profitability within key regional groups with annual sales of £500k + and also aim to deliver an annual sales and margin budget for the key account channel.
Strong communication is vital as you will work with suppliers to deliver additional margin and growth opportunities. This will include having the ability to re-negotiate contracts and respond to tenders.
You will be a good planner with strong organisation skills to ensure that key account plans are in place for each group. You be a great networker who is able to develop close cross-functional partnerships across the Bibendum business. As part of the role you will also develop new business opportunities and deliver organic growth where possible.
About you
Ideally you will have solid and successful experience of managing key accounts within a similar business with experience in delivering annual sales and margin budgets.
You will have strong management skills with good experience in leading teams to deliver company objectives and strategic goals. You will be a strong networker with excellent trade knowledge and experience, particularly within key groups.
A good wine knowledge (minimum WSET L3) is key for this role. Superb communication skills are important and ideally you will have strong experience presenting.
You be logical, organised and self motivated with a good eye for detail. You be highly motivated and self-sufficient with the ability to work independently.
As the role does involve travel you will need a full UK driving License.
About Us
Operating through the Matthew Clark, Bibendum, Tennent's and Bulmers Ireland brands, the Group has a market leading range, scale and reach including an intimate understanding of the markets it serves.
Together we grow, brew, manufacture, market, and deliver some of the world's favourite drinks. From grass to glass, and everything in between. C&C Group plc is a premium drinks company which owns, manufactures, markets, and distributes a unique portfolio of beer and cider brands in its home markets and across the globe.
C&C Group's portfolio of owned/exclusive brands include: Bulmers, the leading Irish cider brand; Tennent's, the leading Scottish beer brand; Magners the premium international cider brand; as well as a range of fast-growing, premium and craft ciders and beers, such as Heverlee, Menabrea, Five Lamps and Orchard Pig.
We seek to champion and embed sustainability in everything that we do at C&C. While delivering joy to customers, we always shine a light on people and the planet. We have a clear ESG vision delivering to a better world. We respect, support, and develop all our people to be their best, with a focus on results by creating a culture of winning together.
We also recognize that people come with a wealth of experience and talent beyond just the technical requirements of a job. If your experience is close to what you see listed here, please still consider applying. Diversity of experience and skills combined with passion is a key to delivering on our mission. Therefore, we encourage people from all backgrounds to apply. Please let us know if you require accommodations during the interview process.
C&C Group (and inclusive companies) do not accept unsolicited CVs from recruiters or employment agencies in response to any of our roles. For help, please contact our Talent Acquisition Team at careers@candcgroup.com. All applications need to come through the candidate portal https://careers.candcgroupplc.com/vacancies/