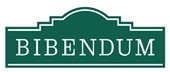 Bibendum has stood at the forefront of the wine industry for over 40 years, and we continue to lead the way today. We're the UK's leading premium wine specialist, inspiring our customers to discover the world's most exciting, authentic and mindful winemakers. As an On-Trade specialist, we work with a huge range of customers, from Michelin-starred restaurants to cocktail bars and pub groups. We shake up the sustainable status-quo, partnering with mindful producers, while pursuing a positive impact on the planet and our communities. We work with over 280 of the world's most talented winemakers, and in addition to our core range, we also offer an ever-evolving selection of fine wines from across the globe.
About the role
In this role you'll be driving new business in large single sites and regional multiple operating groups, with typical spend of between £100k and £4m p.a.
You'll be leading the tender & DE process for large single sites and MOGs, deliverering individual budgeted GMAR via new business acquisition, developing both own leads and converting head office leads, managing an active prospect tracker and developing appropriate contact strategies and managing a small ledger of existing ongoing, by exception at RMD discretion.
You'll also be communicating and ensuring the implementation of the RBU business plan, in respect of prospects and new business strategy.
What you'll be doing
As part of this role, you'll be preparing and implementing designated new business plans in conjunction with the Commercial Planning Manager and line manager that maximises the commercial potential of both existing and prospect accounts.
You'll be identifying and evaluating all large incremental business opportunities in conjunction with key stakeholders and developing and implementing a suitable addressable market contact strategy that enables Bibendum to maximise commercial opportunities.
You'll also be maintaining up to date prospect data base showing revenue and profit opportunity, expected date of trading and progress and implementing price increases in account base in line with company expectations and competitors.
Please refer to the job description for full details.
About you
You'll have significant Account Management experience, proven track record of New Business Generation and proven strong negotiation and networking skills in key and multiple accounts.
You should be educated to 'A' level/degree standard or equivalent with minimum WSET Advanced and a full Driving Licence with 6 points max.
About Us
Operating through the Matthew Clark, Bibendum, Tennent's and Bulmers Ireland brands, the Group has a market leading range, scale and reach including an intimate understanding of the markets it serves.
Together we grow, brew, manufacture, market, and deliver some of the world's favourite drinks. From grass to glass, and everything in between. C&C Group plc is a premium drinks company which owns, manufactures, markets, and distributes a unique portfolio of beer and cider brands in its home markets and across the globe.
C&C Group's portfolio of owned/exclusive brands include: Bulmers, the leading Irish cider brand; Tennent's, the leading Scottish beer brand; Magners the premium international cider brand; as well as a range of fast-growing, premium and craft ciders and beers, such as Heverlee, Menabrea, Five Lamps and Orchard Pig.
We seek to champion and embed sustainability in everything that we do at C&C. While delivering joy to customers, we always shine a light on people and the planet. We have a clear ESG vision delivering to a better world. We respect, support, and develop all our people to be their best, with a focus on results by creating a culture of winning together.
We also recognize that people come with a wealth of experience and talent beyond just the technical requirements of a job. If your experience is close to what you see listed here, please still consider applying. Diversity of experience and skills combined with passion is a key to delivering on our mission. Therefore, we encourage people from all backgrounds to apply. Please let us know if you require accommodations during the interview process.
C&C Group (and inclusive companies) do not accept unsolicited CVs from recruiters or employment agencies in response to any of our roles. For help, please contact our Talent Acquisition Team at careers@candcgroup.com. All applications need to come through the candidate portal https://careers.candcgroupplc.com/vacancies/