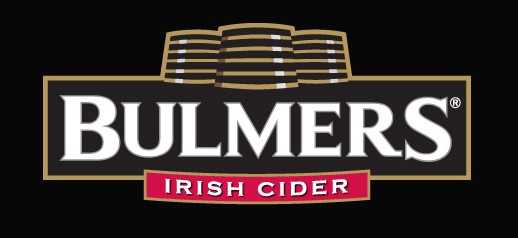 Bulmers Limited is a member of the C&C Group plc in Ireland and is a major force in the Irish drinks market. The Company markets an extensive portfolio of brand leaders, which includes Bulmers Original Irish Cider.
About the role
We are now recruiting for Forklift Driver/General Operator in Bulmers Clonmel. You will support Clonmel's production requirements by undertaking daily / weekly / monthly activities within own department (or supporting other departments) as required in order to ensure quality, delivery and continuously improving service for our internal and external customers.
Temporary contract
What you'll be doing
Enforcing and Maintaining all Health and Safety procedures relating to both warehouse and logistic operations.
Driving a Forklift, loading and unloading of trucks and storing goods in correct areas.
General day-to-day operations of the warehouse.
Picking and packing products and building pallets.
Responsible for controlling all goods in and out of the warehouse.
Preparing pallets for delivery to customers and loading and unloading deliveries.
Identify damages and report shortages or quality deficiencies.
General Housekeeping.
Any other duties requested by your Manager.
Undertake training in line with business needs to continually develop skills and knowledge to meet the demands of the business now and in the future.
About you
Experience of driving a forklift and having a forklift licence is essential.
Excellent team player, supporting team decisions and helping colleagues out.
Ability to self‐manage by prioritising own workload based on order of importance.
Comfortable adapting to change in work plans or routines.
Contributes to the generation of ideas for improvement.
Experience of working in a production / manufacturing role – must be comfortable working in a fast‐paced environment and be able to demonstrate an enthusiastic can do/will do approach.
Fluency in English is essential both written and verbal
Good communicator
Sounds Interesting?
Send us a CV that demonstrates your experience and we'll aim to get back to you ASAP!
About Us
Operating through the Matthew Clark, Bibendum, Tennent's and Bulmers Ireland brands, the Group has a market leading range, scale and reach including an intimate understanding of the markets it serves.
Together we grow, brew, manufacture, market, and deliver some of the world's favourite drinks. From grass to glass, and everything in between. C&C Group plc is a premium drinks company which owns, manufactures, markets, and distributes a unique portfolio of beer and cider brands in its home markets and across the globe.
C&C Group's portfolio of owned/exclusive brands include: Bulmers, the leading Irish cider brand; Tennent's, the leading Scottish beer brand; Magners the premium international cider brand; as well as a range of fast-growing, premium and craft ciders and beers, such as Heverlee, Menabrea, Five Lamps and Orchard Pig.
We seek to champion and embed sustainability in everything that we do at C&C. While delivering joy to customers, we always shine a light on people and the planet. We have a clear ESG vision delivering to a better world. We respect, support, and develop all our people to be their best, with a focus on results by creating a culture of winning together.
We also recognize that people come with a wealth of experience and talent beyond just the technical requirements of a job. If your experience is close to what you see listed here, please still consider applying. Diversity of experience and skills combined with passion is a key to delivering on our mission. Therefore, we encourage people from all backgrounds to apply. Please let us know if you require accommodations during the interview process.
C&C Group (and inclusive companies) do not accept unsolicited CVs from recruiters or employment agencies in response to any of our roles. For help, please contact our Talent Acquisition Team at careers@candcgroup.com. All applications need to come through the candidate portal https://careers.candcgroupplc.com/vacancies/