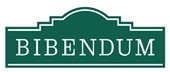 Bibendum is part of C&C Group plc, a premium drinks company which owns, manufactures, markets and distributes a unique portfolio of beer and cider brands in its home markets and across the globe. You probably know us best from brands like Bulmers, Magners and Tennent's.
About Bibendum
Ask our employees to describe Bibendum, and they might tell you that Bibendum lives and breathes its customer and team focused values and is an award-winning company that 'represents wine like no other company in the world'. Awarded with Investors in People (IIP) status, Bibendum is always on the lookout for great people who can join the team and who have the passion and skills to help us succeed.
About the role
Working as part of the OnTrade sales team for Bibendum, this Central London based Sales Account Manager will be responsible for maintaining and growing an existing client base within the allocated area, as well as a focus on new business in this geographical area. You will work collaboratively across your team and the wider business. From time to time the successful applicant will need to be available to travel to visit producers with colleagues or customers.
What you'll be doing
Duties will include but not limited to:
Growing and maintaining current business in restaurants, brasseries, pubs & hotels and the general on-trade in designated territory
Attending and organising tastings with and for customers
Maintaining customer relationships (both current and future)
Keeping all Bibendum databases up to date
Working very closely with internal sales people and the Business Development team to maximise opportunities
Playing a role in developing and ensuring compliance to contractual obligations
Managing the business ledger, working closely with the credit control team
Developing sales of artisan wines and agency spirits and beers
Maintaining wine knowledge
Working with external brand owners and agencies to maximise the opportunities within accounts
About you
The skills and experience that you will bring to this role are:
Preferable to have field sales experience, preferably in the wine, spirits & beer sector, or relevant managerial experience in London on-trade
Well networked and respected amongst clients and peers
Able to take ownership of projects and be very results focused
Have spirits knowledge and experience
Good wine knowledge (minimum WSET Advanced Level 3 or equivalent required)
Excellent negotiation skills
Logical, organised and self-motivated approach as well as an eye for detail
Clear and demonstrable understanding of costing calculations, budgets, margin
Good computer skills (especially Excel, PowerPoint)
Self-sufficient and the ability to work independently yet within company procedures
Sounds Interesting?
Send us a CV that demonstrates your experience and we'll aim to get back to you ASAP!
About Us
Operating through the Matthew Clark, Bibendum, Tennent's and Bulmers Ireland brands, the Group has a market leading range, scale and reach including an intimate understanding of the markets it serves.
Together we grow, brew, manufacture, market, and deliver some of the world's favourite drinks. From grass to glass, and everything in between. C&C Group plc is a premium drinks company which owns, manufactures, markets, and distributes a unique portfolio of beer and cider brands in its home markets and across the globe.
C&C Group's portfolio of owned/exclusive brands include: Bulmers, the leading Irish cider brand; Tennent's, the leading Scottish beer brand; Magners the premium international cider brand; as well as a range of fast-growing, premium and craft ciders and beers, such as Heverlee, Menabrea, Five Lamps and Orchard Pig.
We seek to champion and embed sustainability in everything that we do at C&C. While delivering joy to customers, we always shine a light on people and the planet. We have a clear ESG vision delivering to a better world. We respect, support, and develop all our people to be their best, with a focus on results by creating a culture of winning together.
We also recognize that people come with a wealth of experience and talent beyond just the technical requirements of a job. If your experience is close to what you see listed here, please still consider applying. Diversity of experience and skills combined with passion is a key to delivering on our mission. Therefore, we encourage people from all backgrounds to apply. Please let us know if you require accommodations during the interview process.
C&C Group (and inclusive companies) do not accept unsolicited CVs from recruiters or employment agencies in response to any of our roles. For help, please contact our Talent Acquisition Team at careers@candcgroup.com. All applications need to come through the candidate portal https://careers.candcgroupplc.com/vacancies/