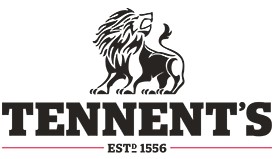 C&C Group plc is a premium drinks company which owns, manufactures, markets and distributes a unique portfolio of beer and cider brands in its home markets and across the globe. You probably know us best from brands like Bulmers, Magners and Tennent's.
About the role
Maintain integrity of Stock Inventory. Produce all Stock reports in a timely manner. Accurately count a reconcile stock room reports. Ensure all Stock counting processes are adhered to in an accurate and timely manner. Liaise with warehouse for Stock counting windows. Accurately count and record inventory.
What you'll be doing
As Stock Clerk, you'll control traffic and inbound loads to the site. You'll check documents and book stock into the system, liaise with warehouse for counting and information transfer to ensure stock files are accurate to maintain productivity and accurately count, record and reconcile any stock variances, analysing and producing reports on any stock issues.
Please check the job description for full details!
About you
You'll have a high level of numeracy, be familiar with computer systems and be experienced and proficient in Microsoft Excel.
Sounds Interesting?
Send us a CV that demonstrates your experience and we'll aim to get back to you ASAP!
Tennent's (part of C&C Group) is an equal opportunities employer and we welcome applications from all suitably qualified persons regardless of their ethnicity, gender, disability, religion/belief, sexual orientation or age.
C&C Group (and inclusive companies) do not accept unsolicited CV's from recruiters or employment agencies in response to any of our roles – we will not consider or agree to payment of any referral compensation or recruiter fee relating to unsolicited CVs including those submitted to hiring managers. C&C Group explicitly reserves the right to hire those candidate(s) without any financial obligation to the recruiter or agency.