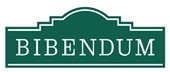 Job Title: Business Development Manager - Bibendum
Location: Field – Manchester (M62 corridor)
The role:
Your goal? To ensure that key customers generate the profit and revenue we expect. You will focus on a number of strategic multiple operators, working closely with them to develop a harmonious trading relationship. There will also be a focus on identifying and developing new business across the north, working closely with the C&C team to maximise our opportunity.
Main duties will include, but are not limited to the following:
Manage and grow sales and profitability within key regional groups.
Deliver an annual sales and margin budget for each group.
Work with suppliers to deliver additional margin and growth opportunities.
Re-negotiate contracts alongside the Regional Sales Manager.
Develop key account plans for each group.
Develop close cross-function working within the Bibendum business.
Develop new business opportunities.
About you
Have a solid and successful experience of selling wine to Trade Customers
Possess a good knowledge of wine
A dynamic personality with the tenacity to build long term business relationships
Have excellent communication skills, both written and verbal
Demonstrable understanding of costing calculations and budgets
Be self-sufficient and able to work independently as part of a larger team
Ideally you will possess experience of managing large groups, £2m plus annual sales
WSET Level 2 qualification is preferred as a minimum, however we will provide training as required
Educated to minimum 'A' level or equivalent
Full Driving Licence 6 points max
About Us
Operating through the Matthew Clark, Bibendum, Tennent's and Bulmers Ireland brands, the Group has a market leading range, scale and reach including an intimate understanding of the markets it serves.
Together we grow, brew, manufacture, market, and deliver some of the world's favourite drinks. From grass to glass, and everything in between. C&C Group plc is a premium drinks company which owns, manufactures, markets, and distributes a unique portfolio of beer and cider brands in its home markets and across the globe.
C&C Group's portfolio of owned/exclusive brands include: Bulmers, the leading Irish cider brand; Tennent's, the leading Scottish beer brand; Magners the premium international cider brand; as well as a range of fast-growing, premium and craft ciders and beers, such as Heverlee, Menabrea, Five Lamps and Orchard Pig.
We seek to champion and embed sustainability in everything that we do at C&C. While delivering joy to customers, we always shine a light on people and the planet. We have a clear ESG vision delivering to a better world. We respect, support, and develop all our people to be their best, with a focus on results by creating a culture of winning together.
We also recognize that people come with a wealth of experience and talent beyond just the technical requirements of a job. If your experience is close to what you see listed here, please still consider applying. Diversity of experience and skills combined with passion is a key to delivering on our mission. Therefore, we encourage people from all backgrounds to apply. Please let us know if you require accommodations during the interview process.
C&C Group (and inclusive companies) do not accept unsolicited CVs from recruiters or employment agencies in response to any of our roles. For help, please contact our Talent Acquisition Team at careers@candcgroup.com. All applications need to come through the candidate portal https://careers.candcgroupplc.com/vacancies/