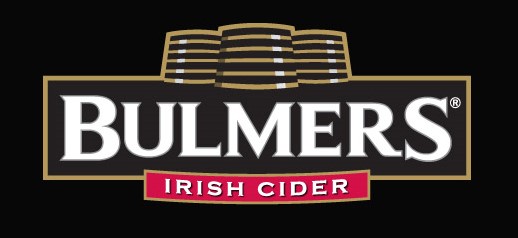 Purpose of the Role
The main objective of the role is to look after and maintain the site.
About the role
Overseeing building maintenance and support services such as cleaning, catering, hospitality, security, or parking
Ensuring buildings function smoothly throughout their operational life
Inputting into the design stages of a project and identifying future maintenance issues
Liaising with clients and contractors
Creating a strategic management system, for the benefit of an organisation's infrastructure and people
Coordinating refurbishments and renovations
Ensuring buildings meet Health and Safety and Energy efficiency standards
Managing budgets and accounts
Day to day control of expenditure within the function.
The maintenance, repair, upkeep, and decoration of all buildings and building services. The repair and upkeep of all boundary walls, fences, roadways, footpaths grounds and site services.
The maintenance, repair, upkeep, and efficient operation of the electrical HV equipment, communications, security, alarms, fire safety, fuel and other plant and services. This will include lifts, catering, heating, ventilation, air conditioning systems alarm systems and other specific services as may be identified
Scheduling of technicians to support production operations
Schedule PM's weekly, monthly & annually.
Issue work orders as required.
Provide weekly PM KPI's
Please see attached for full job description.

About you
Evidence of strong leadership skills in managing people.
Excellent communication skills, with the ability to communicate effectively at all levels.
Strong negotiation skills.
Ability to deliver accurate management information to support the decision-making process.
Ability to increase efficiency through effective performance management.
Desire to drive and build strong levels of employee engagement.
Ability to develop employees through continuous development, coaching and empowerment to create improved performance.
Ability to deliver under pressure; and flexibility within time management to ensure business needs are met.
Aspiration to challenge at all levels, using appropriate manner and behaviour to encourage positive change.
Have a strong commercial and business awareness and the ability to influence and engage key stakeholders.
Proven analytical and problem-solving skills, with the ability to work as part of a team and on your own initiative

About Us
Operating through the Matthew Clark, Bibendum, Tennent's and Bulmers Ireland brands, the Group has a market leading range, scale and reach including an intimate understanding of the markets it serves.
Together we grow, brew, manufacture, market, and deliver some of the world's favourite drinks. From grass to glass, and everything in between. C&C Group plc is a premium drinks company which owns, manufactures, markets, and distributes a unique portfolio of beer and cider brands in its home markets and across the globe.
C&C Group's portfolio of owned/exclusive brands include: Bulmers, the leading Irish cider brand; Tennent's, the leading Scottish beer brand; Magners the premium international cider brand; as well as a range of fast-growing, premium and craft ciders and beers, such as Heverlee, Menabrea, Five Lamps and Orchard Pig.
We seek to champion and embed sustainability in everything that we do at C&C. While delivering joy to customers, we always shine a light on people and the planet. We have a clear ESG vision delivering to a better world. We respect, support, and develop all our people to be their best, with a focus on results by creating a culture of winning together.
We also recognize that people come with a wealth of experience and talent beyond just the technical requirements of a job. If your experience is close to what you see listed here, please still consider applying. Diversity of experience and skills combined with passion is a key to delivering on our mission. Therefore, we encourage people from all backgrounds to apply. Please let us know if you require accommodations during the interview process.

C&C Group (and inclusive companies) do not accept unsolicited CVs from recruiters or employment agencies in response to any of our roles. For help, please contact our Talent Acquisition Team at careers@candcgroup.com. All applications need to come through the candidate portal https://careers.candcgroupplc.com/vacancies/