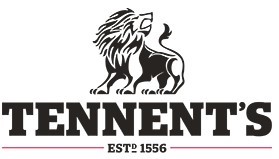 Commercial Finance Analyst On-Trade
Glasgow/Full Time/Hybrid
ABOUT THE ROLE
This role is to assist the Finance Business Partner in achieving the delivery of On-trade budgeted profit by providing first class financial and commercial analysis, adding value and assisting in decision making. You will be providing financial insight and financial data to your channel's commercial team and Finance Business Partner, along with supporting key decision-makers through critical research and analysis. You will assist in the preparation of monthly commercial reporting and reviews, clearly identifying variances to expectations. This role will be part of an already established commercial team ensuring that you work as valuable team member. You will own all the financial data relating to you channel so the ability to work independently is key. You will be expected to be able to provide cover for the Finance Business Partner and for your team as required.
ABOUT YOU
Excellent analytical skills, with the ability to present findings and discuss numerical and commercial information to relevant stakeholders in a meaningful way.
Adaptable and able to deliver information to non-finance stakeholders in a digestible, clear and concise way, appropriate to specific audiences.
Ability to influence key stakeholders, to build effective working relationships in order to help the BU achieve its objectives.
Commercially aware, must understand and anticipate the needs of the BU, external influences, and the wider business agenda.
Comfortable working with risk and ambiguity, able to adapt to changing business requirements.
Advanced level proficiency in MS Excel.
ABOUT US
Operating through the Matthew Clark, Bibendum, Tennent's and Bulmers Ireland brands, the Group has a market leading range, scale and reach including an intimate understanding of the markets it serves.
Together we grow, brew, manufacture, market, and deliver some of the world's favourite drinks. From grass to glass, and everything in between. C&C Group plc is a premium drinks company which owns, manufactures, markets, and distributes a unique portfolio of beer and cider brands in its home markets and across the globe.
C&C Group's portfolio of owned/exclusive brands include: Bulmers, the leading Irish cider brand; Tennent's, the leading Scottish beer brand; Magners the premium international cider brand; as well as a range of fast-growing, premium and craft ciders and beers, such as Heverlee, Menabrea, Five Lamps and Orchard Pig.
We seek to champion and embed sustainability in everything that we do at C&C. While delivering joy to customers, we always shine a light on people and the planet. We have a clear ESG vision delivering to a better world. We respect, support, and develop all our people to be their best, with a focus on results by creating a culture of winning together.
We also recognize that people come with a wealth of experience and talent beyond just the technical requirements of a job. If your experience is close to what you see listed here, please still consider applying. Diversity of experience and skills combined with passion is a key to delivering on our mission. Therefore, we encourage people from all backgrounds to apply. Please let us know if you require accommodations during the interview process.
Please see attached job description for more information
Sounds Interesting?
Send us a CV that demonstrates your experience and we'll aim to get back to you ASAP!
C&C Group (and inclusive companies) do not accept unsolicited CV's from recruiters or employment agencies in response to any of our roles – we will not consider or agree to payment of any referral compensation or recruiter fee relating to unsolicited CVs including those submitted to hiring managers. C&C Group explicitly reserves the right to hire those candidate(s) without any financial obligation to the recruiter or agency.