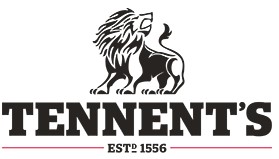 Tennent's is part of C&C Group plc, a premium drinks company which owns, manufactures, markets and distributes a unique portfolio of beer and cider brands in its home markets and across the globe. You probably know us best from brands like Bulmers, Magners and of course Tennent's.
About the role
As a multi-drop Class 2 HGV Driver for Tennent's, together with a Driver's Mate you'll deliver orders to our customers' premises in a courteous and efficient manner, ensuring we deliver safely and On Time and In Full.
What you'll be doing
You'll keep all vehicles in good order and carry out daily vehicle inspections as per Standard Operating Procedures (SOPs).
You'll ensure full compliance with Tachograph legislation, advise and assist with the loading and unloading of vehicles according to depot working practices and deliver orders to customers in a courteous and efficient manner as tasked.
You'll complete all paperwork / EPOD tasks and administration required accurately.
You'll record, collect and return to the depot all empty kegs, returns and damages placing them in the correct locations as directed.
Please check the job description for full details.
About you
You be a minimum age of 21 due to driving license requirements, Class 2 Driving Licence, clean preferred – maximum 6 points, and possess Driver CPC qualification.
Sounds Interesting?
Send us a CV that demonstrates your experience and we'll aim to get back to you ASAP!
Tennent's (part of C&C Group) is an equal opportunities employer and we welcome applications from all suitably qualified persons regardless of their ethnicity, gender, disability, religion/belief, sexual orientation or age.
C&C Group (and inclusive companies) do not accept unsolicited CV's from recruiters or employment agencies in response to any of our roles – we will not consider or agree to payment of any referral compensation or recruiter fee relating to unsolicited CVs including those submitted to hiring managers. C&C Group explicitly reserves the right to hire those candidate(s) without any financial obligation to the recruiter or agency.